Schedule of Events, 2017-18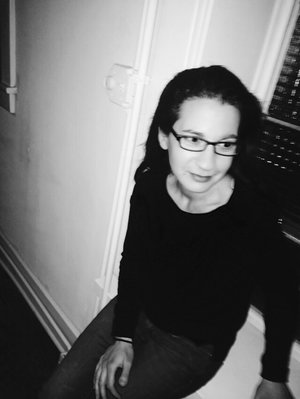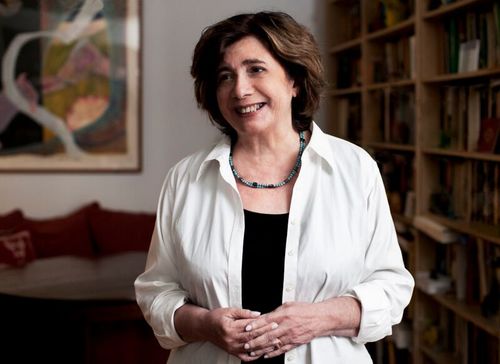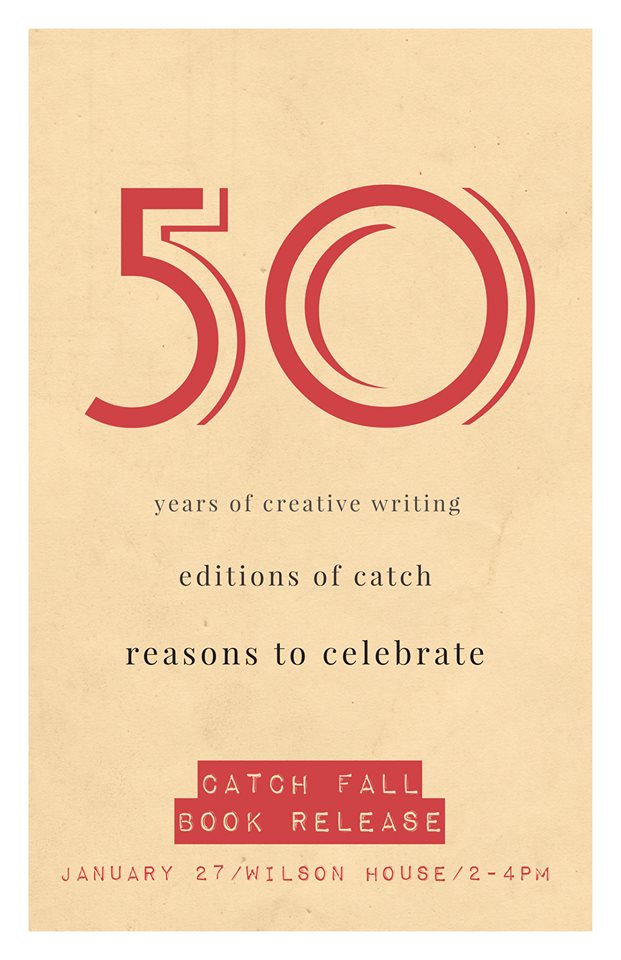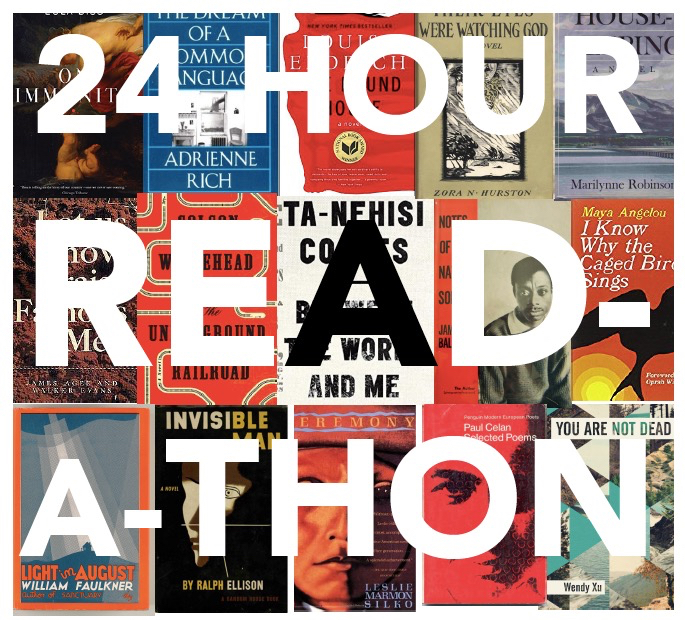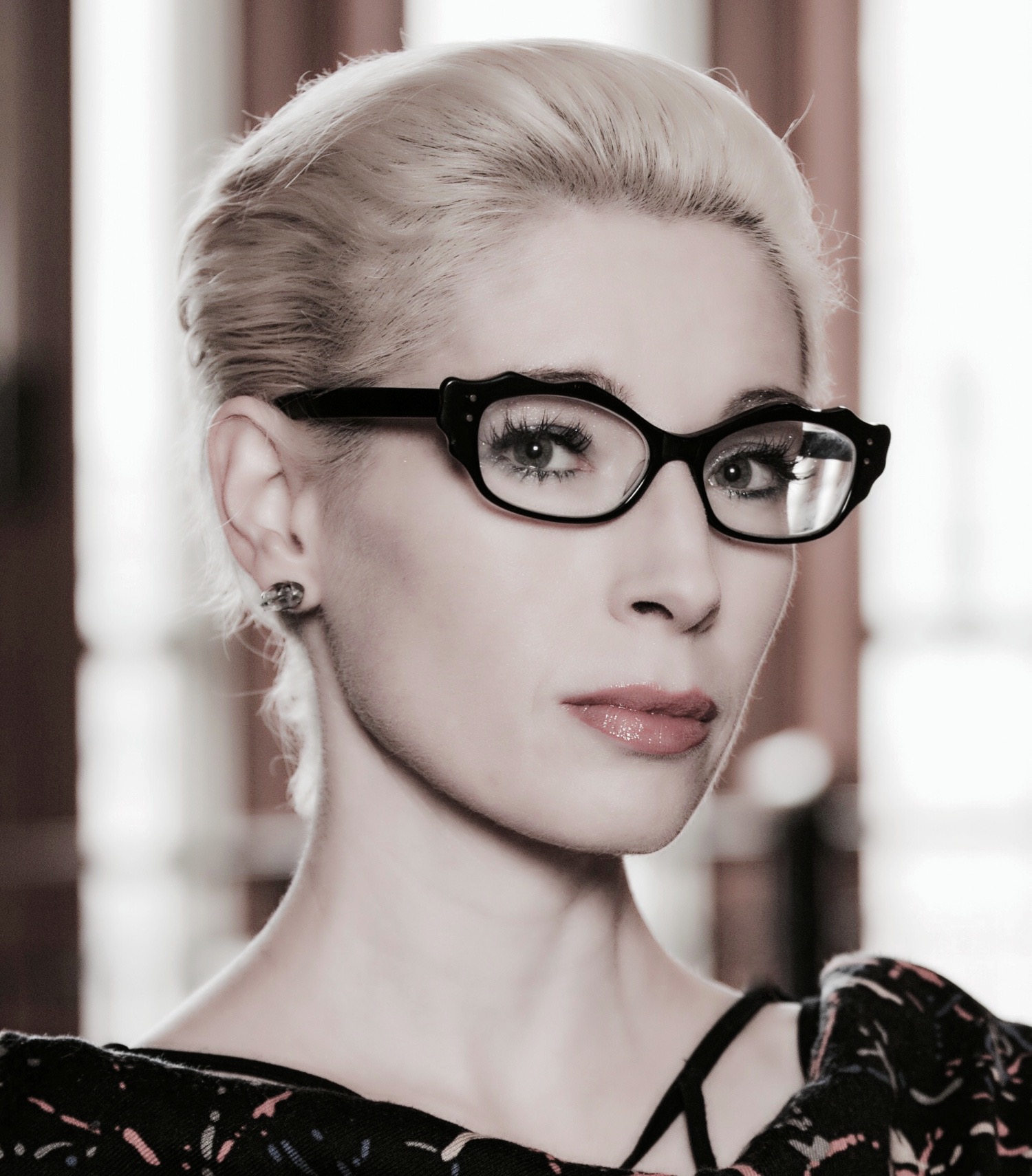 The 50th Anniversary Reading Series, continued
Laura Adamczyk, Vida Cross & Adam Soto
Caxton Club
Alumni Room, Old Main
September 29, 2017 at 4 o'clock
Laura Adamczyk '03 was born and raised and still lives in Illinois. She's won awards from the Union League Civic & Arts Foundation of Chicago, and in 2014, her short story "Girls" won the grand prize from the Dzanc/DISQUIET International Literary Program. Her writing has appeared in such publications as Guernica, Ninth Letter, The Rumpus, the Chicago Reader, and Salt Hill. Adamczyk received her MFA in fiction from the University of Illinois in Urbana-Champaign in 2013, and she currently works as a copy editor and writes book reviews for The A.V. Club. Her collection of stories, Hardly Children, is forthcoming from FSG Originals.
Vida Cross '88 is a blues poet. Her work references her ancestry as a third generation Chicagoan, a Bronzeville resident, the artwork of Archibald J. Motley Jr. and the poetic research of Langston Hughes. She received an MFA in Writing and an MFA in Filmmaking from the School of the Art Institute of Chicago, a MA in English from Iowa State University and a BA in English-writing and History from Knox College. Her book of poems, Bronzeville at Night: 1949, was published by Awst Press in 2017. She is a Cave Canem Fellow. Her work has appeared in The Creativity and Constraint Anthology for Wising Up Press, A Civil Rights Retrospective with the Black Earth Institute, Tabula Poetica with Chapman University, Transitions Magazine at the Hutchinson Institute, the Cave Canem Anthology XII: Poems 2008-2009, The Literary Review with Fairleigh Dickinson University, Reed Magazine at Reed College, and The Journal of Film and Video from The University of Illinois, Chicago.
Adam Soto '10 is a graduate of the Iowa Writers' Workshop and a recipient of the Michener Copernicus Fellowship. His work appears or is forthcoming in Glimmer Train, The Kenyon Review, fields, Front Porch Journal, and Versal Journal. In 2012, Soto was named a finalist in Narrative magazine's 30-Below Contest and was an artist-in-residence at Beth's Writers' House in the White Mountains of New Hampshire. A former creative nonfiction editor for Catch magazine, Soto is an assistant editor for American Short Fiction. He lives in Austin, TX with his wife and is currently finishing work on a novel.
Marilynne Robinson
October 23, 2017 at 4 o'clock
Muelder Reading Room, Seymour Library
Caxton Club
Marilynne Robinson is the recipient of a 2012 National Humanities Medal, awarded by President Barack Obama, for "her grace and intelligence in writing." In 2013 she was awarded South Korea's Pak Kyong-ni Prize for her contribution to international literature. She is the author of Lila, a finalist for the National Book Award and the National Book Critics Circle Award, Gilead, winner of the 2005 Pulitzer Prize for Fiction and the National Book Critics Circle Award, and Home, winner of the Orange Prize and the Los Angeles Times Book Prize, and a finalist for the National Book Award. Her first novel, Housekeeping, won the Hemingway Foundation/PEN Award. Robinson's nonfiction books include The Givenness of Things, When I Was a Child I Read Books, Absence of Mind, The Death of Adam, and Mother Country, which was nominated for a National Book Award. She lives in Iowa City where she taught at the University of Iowa Writers' Workshop for twenty-five years.
Ruth Danon
Caxton Club
Whitcomb Art Center, Critique Hall
November 10, 2017 at 4 o'clock
Ruth Danon's most recent book is Limitless Tiny Boat, published by BlazeVox in the fall of 2015. Her next book, Word Has It, is forthcoming in 2018. She is also the author of Living With the Fireman (Ziesing Brothers, 1981), Work in the English Novel (Croom-Helm, 1985), and Triangulation from a Known Point (North Star Line, 1990). Her poetry and prose have appeared in Post Road, Noon, Versal, Mead, The Florida Review, Tupelo Quarterly, BOMB, The Paris Review, Fence, The Boston Review, 3rd Bed, Crayon, and many others. Danon has been a fellow at the Ragdale Foundation, the Corporation of Yaddo, the Ora Lerman Foundation, and the Virginia Center for Creative Arts. After many years of teaching in the Creative and Expository Writing Program that she directed for the McGhee Division of the School of Professional Studies of New York University, where she was also founding director of the SPS Summer Intensive Creative Writing Workshops, in 2017 she left NYU to expand her own teaching practice in New York City. She grew up in upstate New York on the grounds of the Binghamton State Hospital, where her mother, a Hungarian refugee, worked as a psychiatrist. She received her B.A. at Bard College, her Ph.D. in literature at the University of Connecticut, and psychoanalytic training at the Object Relations Institute of New York. She and her husband, the painter Gary Buckendorf live in Beacon, NY.
Osama Alomar
Caxton Club
Alumni Room, Old Main
January 5, 2018 at 4 o'clock
Born in Damascus, Syria, in 1968, Osama Alomar is one of the most well-respected Arabic poets writing today, and a prominent practition of the Arabic al-qisa al-qasira jiddan, the "very short story." He moved to Chicago in 2008 and is currently living in Pittsburgh on a City of Asylum residency. His short stories have been published by The New Yorker, Noon, Conjunctions, The Coffin Factory, Electric Literature, and The Literary Review. The author of Fullblood Arabian (in English), and three collections of short stories and a volume of poetry in Arabic, Alomar's collection of stories, The Teeth of the Comb, was published by New Directions in April 2017. He also performs as a musician, is a regular contributor to various newspapers and journals within the Arab world, and travels with his translator, Christian Collins.
The Davenport Playwriting Announcements: William Massolia
May 5, 2018, tba
William Massolia is a founding member of the Griffin Theatre Company. He is the author of over 30 plays and adaptations including, Be More Chill, Little Brother, Stardust, Loving Little Egypt, Shakespeare's Dog, Ash Can Alley, and The Stinky Cheese Man and Other Fairly Stupid Tales. His play Letters Home recently completed a 17 city National Tour of North America and his children's play, Frindle was presented in 22 US cities in the 2009/2010 season. Massolia is a 7-time Joseph Jefferson Award nominee for his work as a playwright. A graduate of Southern Illinois University, Mr. Massolia is a past member of the League of Chicago Theatres Board of Directors, a recipient of an IAC Playwriting Fellowship Award and currently sits on the theatre advisory panel for the Illinois Arts Council.
The Davenport & Howard Wilson Prize Judges Readings: JoAnna Novak, Thomas Cook & Eileen G'Sell
Caxton Club
Alumni Room, Old Main
May 11, 2018 at 4 o'clock
JoAnna Novak's debut novel I Must Have You was published in May 2017 and a book-length poem, Noirmania, will be published in 2018. She has written fiction, essays, poetry, and criticism for publications including Salon, Guernica, BOMB, The Rumpus, Conjunctions, The New York Times, and Joyland. She received her MFA in fiction from Washington University and her MFA in poetry from University of Massachusetts Amherst. She is a co-founder of the literary journal and chapbook publisher, Tammy. She lives in Los Angeles.

Thomas Cook's poetry has recently appeared or is forthcoming in The Cincinnati Review and Cosmonauts Avenue, his video poetry in PoetrySeen, and his collaborative writing with Tyler Flynn Dorholt in Posit and Yes, Poetry. Recent short fiction has appeared in Bennington Review and Chicago Quarterly Review. He has also published in Boston Review, Hayden's Ferry Review, McSweeney's, Quarterly West, Salon, and Twentieth-Century Literature, among others. He is editor and publisher of Tammy, and teaches at Mount Saint Mary's University in Los Angeles.

Eileen G'Sell studied Creative Writing and Integrated International Studies at Knox College, going on to earn an MA from the University of Rochester and an MFA in Poetry from Washington University in St. Louis. Her cultural criticism, essays, and poetry can be found in Salon, VICE, the Boston Review, Hyperallergic, DAME, and DIAGRAM among others; and she was awarded the 2013 American Literary Review prize for poetry. Her chapbooks are available from Dancing Girl and BOAAT Press, and her debut poetry collection Life After Rugby is available from Gold Wake Press December of 2017. She currently teaches composition and film at Washington University, and creative writing for the Prison Education Project at Missouri Eastern Correctional Center.