Schedule of Events, 2014-15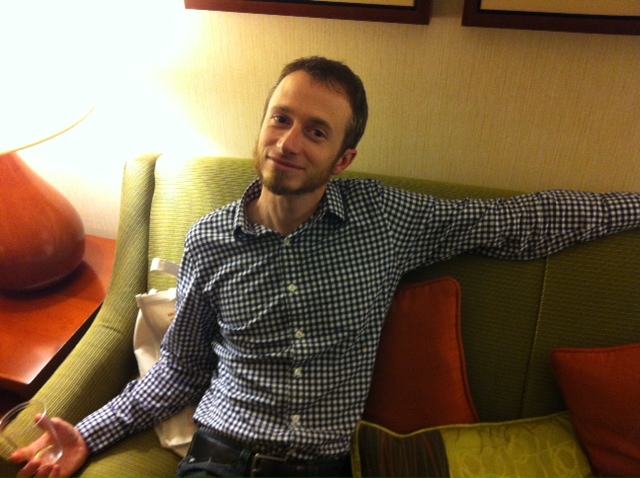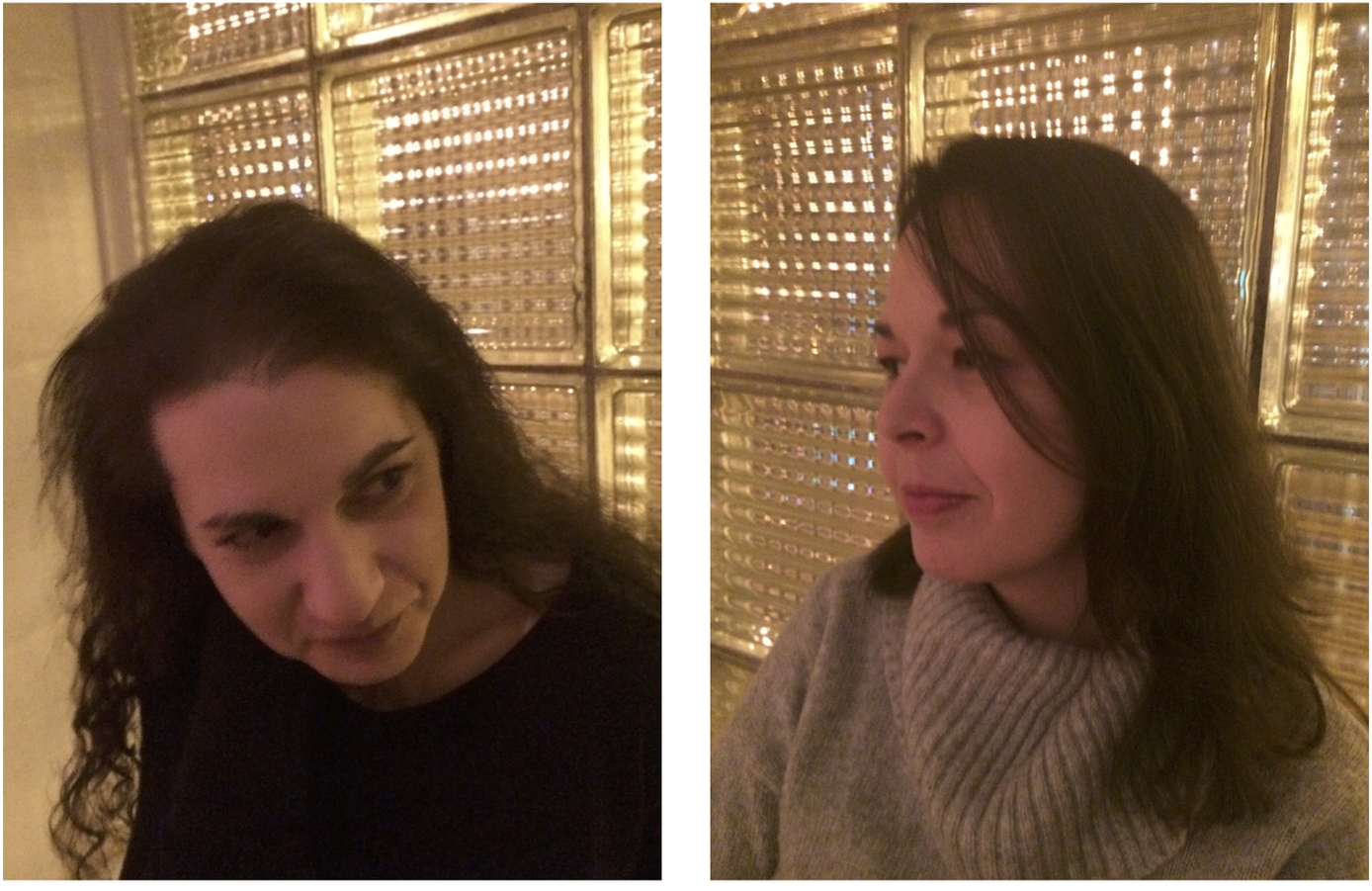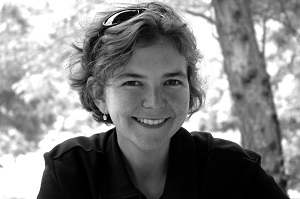 Adam Clay is the author of A Hotel Lobby at the Edge of the World (Milkweed Editions, 2012) and The Wash (Parlor Press, 2006). A third book of poems, Stranger, is forthcoming from Milkweed Editions. His poems have appeared in Ploughshares, Poetry Daily, Denver Quarterly, Iowa Review, New Orleans Review, Black Warrior Review, and elsewhere. He co-edits TYPO Magazine and teaches at University of Illinois in Springfield.
Alex Lemon is the author of Happy: A Memoir and four poetry collections: Mosquito, Hallelujah Blackout, Fancy Beasts and most recently, The Wish Book. An essay collection is forthcoming from Milkweed Editions. His writing has appeared in Esquire, American Poetry Review, The Huffington Post, Ploughshares, Best American Poetry, Tin House, Kenyon Review, AGNI, New England Review, The Southern Review and jubilat, among others. Among his awards are a 2005 Fellowship in Poetry from the NEA and a 2006 Minnesota Arts Board Grant. He is an editor-at-large for Saturnalia Books, the poetry editor of descant and frequently writes book reviews for the Dallas Morning News. He lives in Ft. Worth, Texas, and teaches at TCU.
Richard Siken's poetry collection Crush won the 2004 Yale Series of Younger Poets prize, a Lambda Literary Award, the Thom Gunn Award, and was a finalist for the National Book Critics Circle Award. His poems have appeared in The Iowa Review, Conjunctions, Indiana Review and Forklift, Ohio, as well as in the anthologies The Best American Poetry 2000 and Legitimate Dangers. He is a recipient of a Pushcart Prize, two Arizona Commission on the Arts grants, two Lannan Foundation residencies, and a fellowship from the National Endowment for the Arts. His second book, War of the Foxes, is forthcoming in 2015.
Peter Cole's most recent book of poems is The Invention of Influence (New Directions) Other books include Things on Which I've Stumbled (New Directions) and What Is Doubled: Poems 1981–1998. Cole's many volumes of translations from Hebrew and Arabic include So What: New & Selected Poems, 1971–2005 by Taha Muhammad Ali (Copper Canyon) and The Dream of the Poem: Hebrew Poetry from Muslim and Christian Spain, 950–1492 (Princeton). He is also the author, with Adina Hoffman, of a book of non-fiction, Sacred Trash: The Lost and Found World of the Cairo Geniza (Schocken/Nextbook). His anthology The Poetry of Kabbalah: Mystical Verse from the Jewish Tradition was published by Yale U. Press in April, 2012. Cole has received numerous awards for his work, including the PEN Translation Prize for Poetry and fellowships from the NEA, the NEH, and the Guggenheim Foundation. He has been a visiting writer and teacher at Wesleyan University, Yale University, and Middlebury College, and in 2007 was named a MacArthur Foundation Fellow.
David Lazar's books include Occasional Desire from the University of Nebraska Press, The Body of Brooklyn and Truth in Nonfiction, both University of Iowa Press, Powder Town, published by Pecan Grove, Michael Powell: Interviews and Conversations with M.F.K. Fisher, both University of Mississippi Press. Forthcoming are After Montaigne from the University of Georgia Press, Who's Afraid of Helen of Troy from Etruscan Press, and Essaying the Essay from Welcome Table Press. His essays and prose poems have appeared widely in anthologies such as Bending Genres, Understanding the Essay, Metawritings: Toward a Theory of Nonfiction and Sentence's An Introduction to the Prose Poem, and magazines such as Gulf Coast, Black Clock, Sentence, Denver Quarterly, Best of the Prose Poem, and Southwest Review. Five of his essays have been "Notable Essays of the Year" according to Best American Essays. He created the undergraduate and Ph.D. programs in Nonfiction Writing at Ohio University, and directed the creation of the undergraduate and M.F.A. programs in Nonfiction Writing at Columbia College Chicago. He is the founding editor of the literary magazine Hotel Amerika, now in its thirteenth year. He lives in Chicago with his son, Delmore.
Robert Hellenga was educated at the University of Michigan and Princeton University. He is the author of the novels Snakewoman of Little Egypt, The Sixteen Pleasures, The Fall of a Sparrow, Blues Lessons, Philosophy Made Simple, The Italian Lover and most recently, The Confessions of Frances Godwin, from which he'll be reading. A Professor Emeritus of English, he lives in Galesburg, Illinois.
Natania Rosenfeld has published one critical book, Outsiders Together: Virginia and Leonard Woolf (Princeton University Press, 2000) and several articles on literary modernism in scholarly journals. In recent years, she has published her short fiction, personal essays, and poems in an array of magazines including Southwest Review, Michigan Quarterly Review, Hotel Amerika, The American Poetry Review, Ninth Letter, The Fairy Tale Review, Prairie Schooner, Rhino, and POOL. She has held writers' fellowships at the Virginia Center for the Creative Arts, the Jentel Foundation, Ragdale, and Hawthornden Castle in Scotland. Her poetry collection Wild Domestic will be out from Sheep Meadow Press in January 2015. On faculty since 1998, Rosenfeld is a Professor of English at our very own Knox College.
Monica Berlin & Beth Marzoni's collaborations have appeared in Better: Culture & Lit, Boston Review, Colorado Review, Denver Quarterly, DIAGRAM, Meridian, New Orleans Review, & Water~Stone Review, among others. Their collection of poems, No Shape Bends the River So Long, won the 2013 New Measure Prize (Free Verse Editions/Parlor Press, 2015). Berlin teaches at Knox College in Galesburg, Illinois where she also serves as Associate Director of The Program in Creative Writing. Marzoni teaches literature and creative writing at Viterbo University in La Crosse, Wisconsin, and co-edits Pilot Light, a journal of 21st century poetics & criticism.
A native of San Francisco, Gretchen E. Henderson writes across genres and the arts to invigorate her critical and creative practices. Her books include a hybrid novel, Galerie de Difformité (&NOW Books, winner of the Madeleine P. Plonsker Emerging Writer's Prize, also a Nobbie Best Book of 2011), a critical volume about literary appropriations of music and silence, On Marvellous Things Heard (Green Lantern Press, 2011), and a poetry chapbook engaging cartographic history, Wreckage: By Land & By Sea (Dancing Girl Press, 2011). Her second novel, The House Enters the Street (Starcherone Books, 2012), was shortlisted for the AWP Award Series in the Novel and the Sherwood Anderson Fiction Award. Her fiction, poetry, nonfiction, scholarship, and hybrid writings have been published in a range of journals and anthologies, including The Kenyon Review, The Iowa Review, The Southern Review, Denver Quarterly, Ploughshares, Black Warrior Review, The Journal of Artists' Books, The &NOW Awards: The Best Innovative Writing (both volumes I and II), Ugliness: The Non-Beautiful in Art and Theory, Performance Research, and a number of other publications. Gretchen's recent positions include being a Mellon Postdoctoral Fellow in the Humanities at MIT, MetaLAB Fellow at Harvard University, Kresge Faculty Fellow at UCSC, Mary Catherine Mooney Fellow at the Boston Athenaeum, Everett Helm Visiting Fellow at Indiana University's Lilly Library, and Affiliated Scholar at Kenyon College. Gretchen is currently teaching at Georgetown University.
An Evening with Natasha Trethewey, Pulitzer Prize Winner
& 19th U.S. Poet Laureate Knox College,
Petrovich Atrium, Alumni Hall
Pulitzer Prize-winning poet and 19th Poet Laureate of the United States Natasha Trethewey will read selections from her four poetry collections, including Domestic Work, which was the winner of the inaugural Cave Canem Prize for the best first book by an African American poet. Ms. Trethewey's reading is the keynote address for the annual Sandburg Days Festival. A book signing will follow the reading.
Natasha Trethewey was born in Gulfport, Miss. She earned an M.A. in poetry from Hollins University and M.F.A. in poetry from the University of Massachusetts. Her first collection of poetry, Domestic Work, was selected by Rita Dove as the winner of the inaugural Cave Canem Poetry Prize for the best first book by an African American poet and won both the 2001 Mississippi Institute of Arts and Letters Book Prize and the 2001 Lillian Smith Award for Poetry. She has published three more collections of poetry and one book of nonfiction, Beyond Katrina: A Meditation on the Mississippi Gulf Coast, which appeared in 2010.
Trethewey's many awards and honors include fellowships from the National Endowment for the Arts, the Guggenheim Foundation, the Rockefeller Foundation, the Beinecke Library at Yale, and the Bunting Fellowship Program of the Radcliffe Institute for Advanced Study at Harvard. She has held appointments at Duke University, as the Lehman Brady Joint Chair Professor of Documentary and American Studies; the University of North Carolina-Chapel Hill; and Yale University, where she was the James Weldon Johnson Fellow in African American Studies at the Beinecke Library. She received the Pulitzer Prize in 2007 for her poetry collection Native Guard. She currently serves as the Robert W. Woodruff Professor of English and Creative Writing at Emory University. In 2012, she was named Poet Laureate of the State of Mississippi and the 19th Poet Laureate of the United States.
Carolina Ebeid was the 2012-2014 Fellow at the Stadler Center for Poetry at Bucknell University, and serves as a poetry editor for the online journal Better: Culture & Lit. Her work appears widely in journals such as The Kenyon Review, Crazyhorse, Memorious, Colorado Review, Gulf Coast, Poetry, and others. She holds an MFA from the Michener Centers for Writers at the University of Texas, and has won awards and fellowships from CantoMundo, The Bread Loaf Writers' Conference, and the Academy of American Poets. She was recently granted an NEA Creative Writing Fellowship in Poetry for 2015. She grew up in West New York, NJ, and will make Denver her home for the next few years while she pursues a PhD in creative writing. Her first book will be published by Noemi Press in 2016 as part of their Akrilica series. Her fellow travelers include the poet Jeffrey Pethybridge and their son Patrick.
Elizabeth Cohen is an Assistant Professor of English at SUNY Plattsburgh, where she serves as the fiction editor for the Saranac Review. Her memoir, The Family on Beartown Road, was a New York Times Notable Book, and her articles, stories, and poetry have appeared in SELF, MORE, Newsweek, People, New York Times Magazine, Salon, Tablet, and the Yale Review, among other publications. She is also the author of The Hypothetical Girl, a collection of stories, and What the Trees Said, a collection of poems, both published in 2013. She lives in Plattsburgh, New York, with her daughter, Ava.